Rectangular Thermaduct for Middle School Outdoor Ductwork – Missouri
In many applications across the country, the need to conserve building space often requires portions of their HVAC system to be installed on the exterior. School buildings are no different as efficient usage of space is a high priority the most out of their educational facility.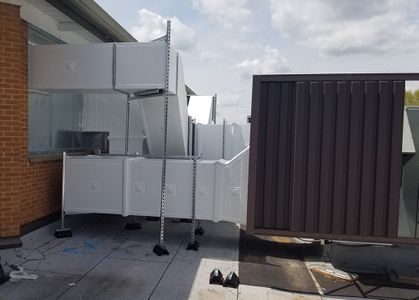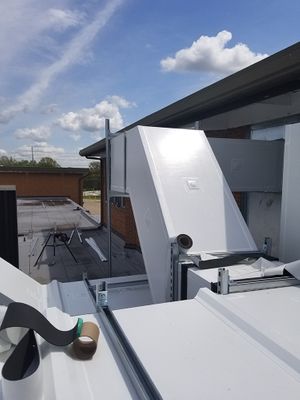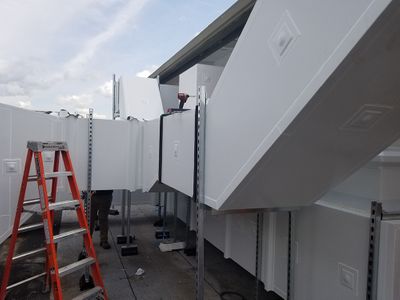 For one Middle School in Missouri, taking their ductwork outdoors allowed them to use a pre-insulated ductwork that would be worry free and backed by a 10 year limited warranty. 1,000 square feet of high R-value and low air leakage Thermaduct was used on this application to give this rectangular system a higher efficiency air distribution system. With a UV stable vinyl cladding protecting a fiber free KoolDuct interior, the school system can breathe easier knowing they have a water resistant and virtually seamless outdoor product that does not support mold growth.
For schools that are looking for an exterior ductwork backed by a 10 year limited warranty, Thermaduct provides high efficiency rectangular and round outdoor solutions designed to stand up to the elements. For more information, talk to your local thermaduct representative or contact us.

As energy codes push the required insulation values higher and higher, the need for better outdoor duct solutions is growing. Thermaduct products are designed to meet the needs of outdoor applications with a high level of energy and installation efficiency.

Low air leakage, IAQ duct solutions increase the energy efficiency and health of your building. Thermaduct is here to help. Our indoor products are lightweight solutions that reduce installation weight by over 70%.