Outdoor & Indoor Ductwork For Clean Air Applications
Clean air applications such as health care and food production facilities, choosing a duct system requires special care. For hospitals, pharmaceutical and food grade facilities, Thermaduct products are an ideal choice for high efficiency and fiber free air distribution. Our exterior systems, Thermaduct and Thermaround, use a virtually seamless vinyl cladding to protect conditioned air from threats that commonly arise from traditional lined or wrapped ductwork and utilize an aluminum Kingspan KoolDuct insulated interior surface. For indoor applications, InspiralR and Floval offer lightweight, fiber-free insulated round and flat oval systems with extremely low air leakage.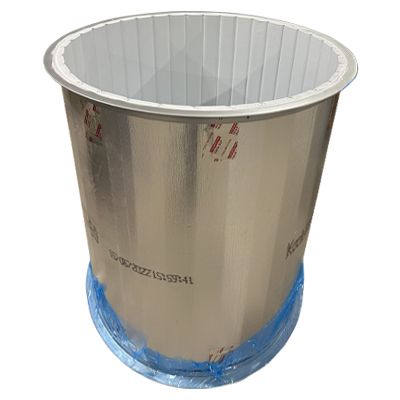 InspiralR Lined Phenolic Ductwork
While the UL 181 Listed KoolDuct interior meets the needs of many hospitals and food grade facilities, Thermaduct products are available with several lining and reinforcement options to meet the needs of clean air environments.
Kingspan KoolDuct Aluminum Interior (Standard Lining)
Food Grade Interior Claddings
Galvanized Metal Liner
Aluminum Metal Liner
Stainless Steel Liner
Lining selections can be made during the design or submittal phase of your Thermaduct purchase.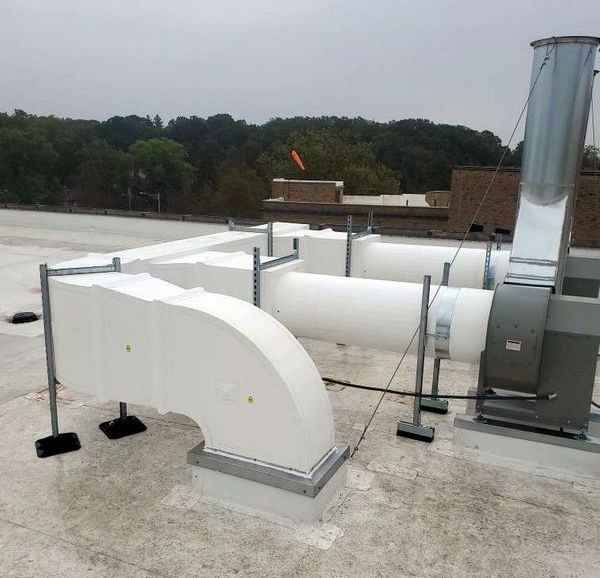 Thermaduct & Thermaround vs. Traditional Outdoor Ductwork
Outdoor ductwork is subjected to rain, wind, ice and snow on rooftops across the United States and Canada. One area of leakage can destroy your insulation value and create a dangerous environment for mold growth once water finds its way in.
Thermaduct and Thermaround provide some of the highest R-values in the industry with the use of our quality KoolDuct phenolic panels. This is a closed cell foam that provides a robust barrier for water intrusion and passes the UL 181 test for mold growth. The standard interior aluminum facing provides a smooth, clean surface for air to pass over, free from loose fibers. Pair this with our 1000 micron, UV stable vinyl cladding and virtually seamless design and you have a durable water tight system. Customize Thermaduct and Thermaround to your application with the use of our lining options to get the best outdoor protection that meets the needs of your healthcare or food production facility.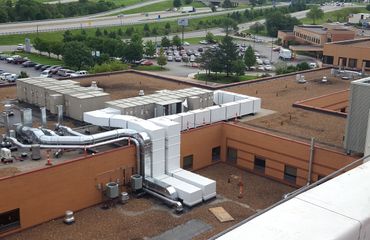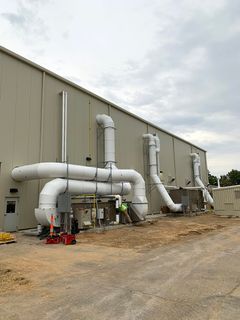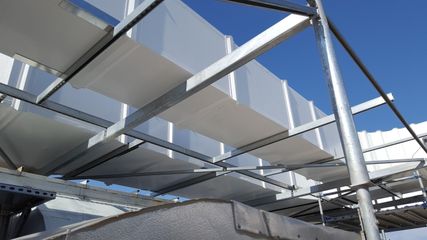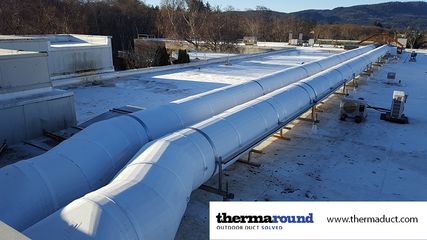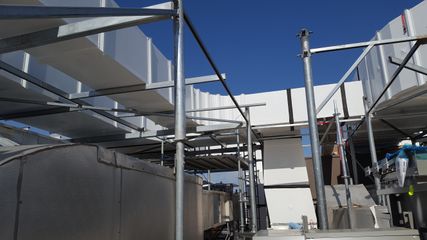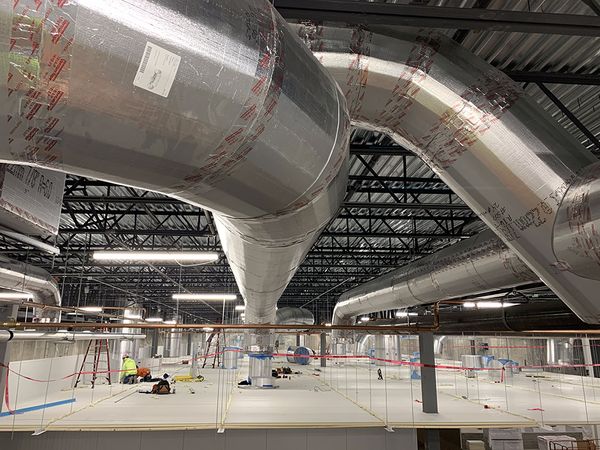 InspiralR & Floval vs. Traditional Interior Spiral and Flat Oval Ductwork
Offering many of the same benefits as our outdoor products, our indoor round and flat oval duct systems are excellent fiber free solutions for clean air environments. Both systems are UL 181 listed for excellent fire and smoke performance, as well as resistance to mold growth. The standard interior of both InspiralR and Floval is a Kingspan KoolDuct aluminum facing utilizing our patent pending fabrication methods. Different lining options are available should applications require and will be paired with applicable coupling and draw band connection materials.
Facilities Across the Country have Found Solutions with Thermaduct
Whether you're looking for ductwork for a hospital, healthcare building, pharmaceutical or food production facility, Thermaduct has solutions that will meet the needs of your application while providing high R-values and low air leakage for your installation. Talk to your local Thermaduct representative or contact us to solve your outdoor and indoor duct issues today!

As energy codes push the required insulation values higher and higher, the need for better outdoor duct solutions is growing. Thermaduct products are designed to meet the needs of outdoor applications with a high level of energy and installation efficiency.

Low air leakage, IAQ duct solutions increase the energy efficiency and health of your building. Thermaduct is here to help. Our indoor products are lightweight solutions that reduce installation weight by over 70%.