InspiralR & Floval: Indoor Pre-Insulated Round and Flat Oval Solutions
Give your round and flat oval ductwork the increased performance with Thermaduct's Inspiral R and Floval Duct Systems. These patented systems provide the increased air distribution efficiency of round or flat oval ductwork packaged in a light weight and high quality closed cell phenolic insulation. There's no need to insulate separately as all ductwork reaches an R-6 insulated value.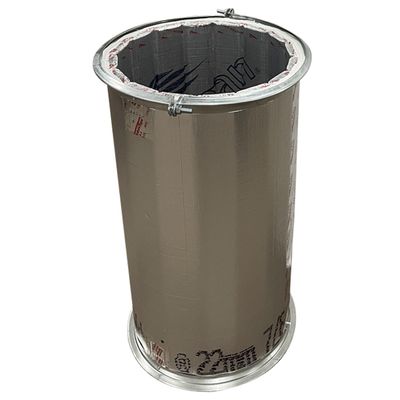 Thermaduct's InspiralR Round Phenolic System
Features:
Patented Systems
Easy to Install Flanged Connections
Kingspan KoolDuct Aluminum Interior
UL 181 Listed with Incredible Fire and Smoke Performance
Lightweight - Up to 70% Lighter than Metal
Passes the UL 181 Mold Growth Test
Pre-insulated R6 Ductwork
Low Air Leakage
Lining options available for special applications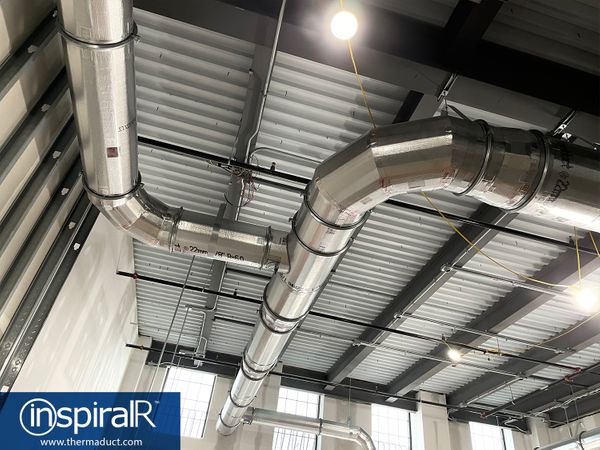 Compare InspiralR to Doublewall Metal Ductwork to See if Your Current Duct Might Be Weighing You Down
Lightweight and easy to install, InspiralR and Floval can drastically reduce the weight of installed spiral and flat oval by up to 75%. Because it is pre-insulated, there is no need to insulate separately.
With less weight hanging above heads, engineers and building owners can rest easy as their installation safety concerns can be addressed with InspiralR and Floval.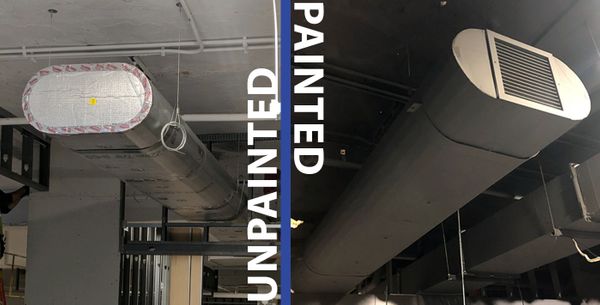 Paintable Exterior Surface
For exposed applications, InspiralR and Floval have an exterior surface that can easily accept water based paints without the need of any special treatments. With the lower leakage rates, this can prevent dust accumulation from having streaks caused by air leaking out of traditional ductwork. The only difference you'll notice is with your utility bills!
Installing Pre-Insulated Round and Flat Oval
We designed our round and flat oval duct systems to be familiar to contractors. Time spent in the field comes at a cost and you will find that InspiralR and Floval connect easily.
Installing contractors will find it only takes about 3 minutes per connection for a virtually airtight seal.
See Thermaduct's InspiralR & Floval in Action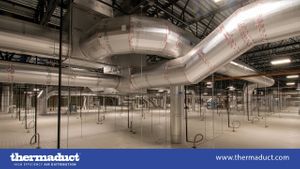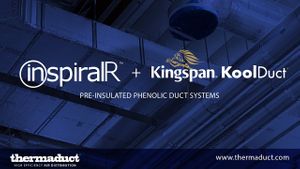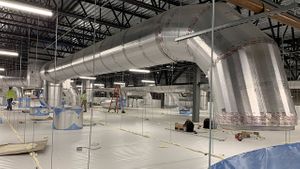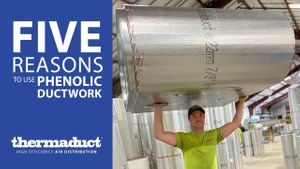 Near Zero Air Leakage
Energy Efficient Air Distribution
Pre-Insulated System
InspiralR and Floval will provide an R-6 Installed value
Ease of Installation
With less weight, you can install more duct per day.
10 Year Limited Warranty
Thermaduct's InspiralR and Floval are backed by a 10 year limited warranty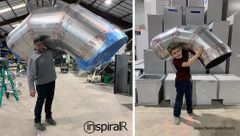 Lightweight InspiralR Pre-Insulated Round Ductwork
InspiralR Round Phenolic Ductwork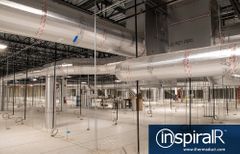 InspiralR Pre-Insulated Ductwork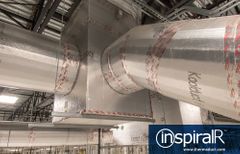 Round Phenolic Ductwork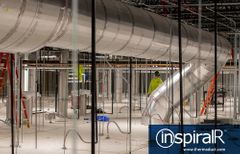 InspiralR Lightweight Spiral Ductwork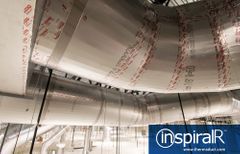 Lightweight Duct System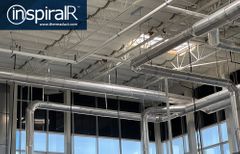 Thermaduct InspiralR Doublewall Alternative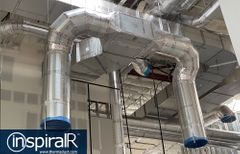 InspiralR Round Duct System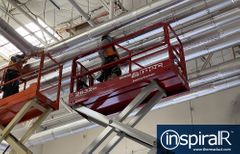 Installing InspiralR Pre-Insulated Round Duct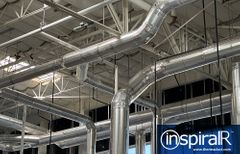 InspiralR Pre-Insulated Double Wall Spiral Alternative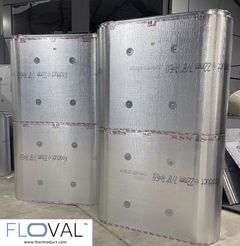 Flat Oval Insulated Duct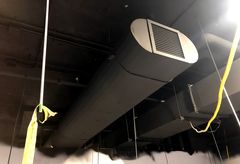 Pre-Insulated Flat Oval Double Wall Duct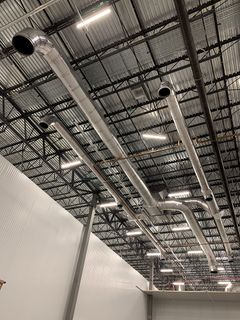 InspiralR Foodgrade Phenolic Spiral Ductwork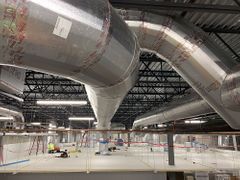 InspiralR foodgrade pre-insulated spiral duct installation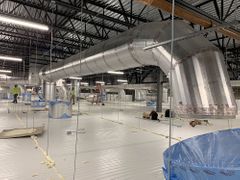 InspiralR Food Grade Double Wall Spiral Duct
Manufactured Double Wall InspiralR Industrial System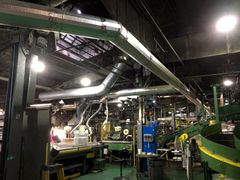 InspiralR Preinsulated Spiral Industrial Ductwork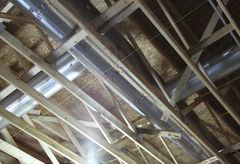 Floval double wall flat oval ductwork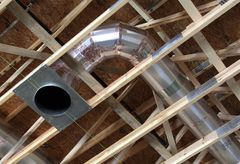 Thermaduct InspiralR Double Wall Spiral Ductwork
InspiralR and Floval Pre-Insulated Phenolic Ductwork
Both our round and flat oval systems use an aluminum Kingspan KoolDuct interior for a high quality, fiber free insulation. Because of this, InspiralR and Floval are great for almost any indoor application.
Hospitals and Healthcare Environments
Hotels and Multifamily Structures
Commercial and Industrial Applications
Fill out the form to contact us today
Thermaduct Product Information
Find A Representative
We work with a fantastic group of representatives all over the country. Find your the local Thermaduct representative in your area here.