Indoor Phenolic Installations
Whether you are installing Kingspan KoolDuct or our InspiralR and Floval Systems, these systems all offer a clean look with a paintable exterior. These systems also offer many benefits of phenolic systems, including higher R-values, lower air leakage and upwards of a 70% reduction in weight.
Using water based, acrylic paints that can adhere to an aluminum surface have produced exceptional results and give this minimum R-6 ductwork as clean of a look as any other system. Once installed, you won't even know the difference until you look at your utility cost!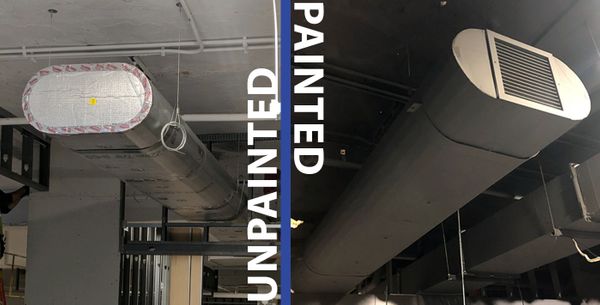 Color Matching Your Exposed Phenolic Ductwork - Can Pre-Insulated Ductwork Match My Application's Aesthetics?
Often times indoor applications have ductwork installed in clear view for building occupants. In some instances this is a design choice, looking to include ductwork into the architectural vision of the building, and others because of a necessity due to space restrictions. While traditional metal options are often associated with an industrial style look, once insulation is required options begin to change. Providing thermal resistance to your ductwork can be done in a variety of ways, each with their own pros and cons.
Phenolic duct systems are an excellent option for any interior installation that requires insulated ductwork to be manufactured. These SMACNA compliant systems are able to provide a minimum R-6 installed value free of loose interior fibers, reduced air leakage, substantially reduced weight and a clean, smooth surface that can be painted in a variety of color options. Always discuss paint options with your engineer before putting into practice.
Insulated duct Options for Exposed Applications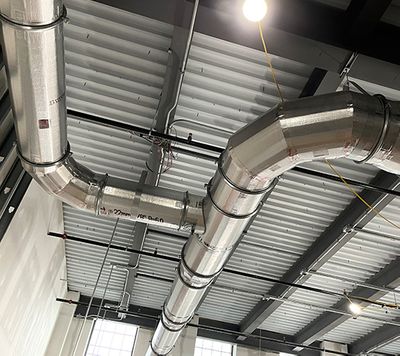 Option #1 - Pre-Insulated Phenolic Duct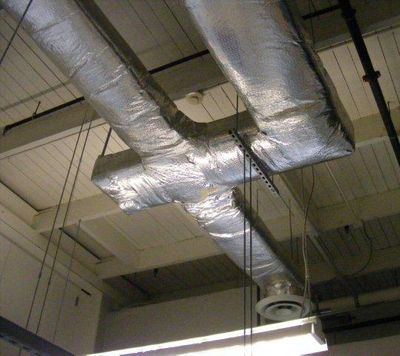 Option #2 - External Duct Wrap
Open cell, fibrous liners installed over duct systems can provide adequate insulation value but require an additional layer of protection. The finished product often times leaves the duct system with a lumpy exterior look.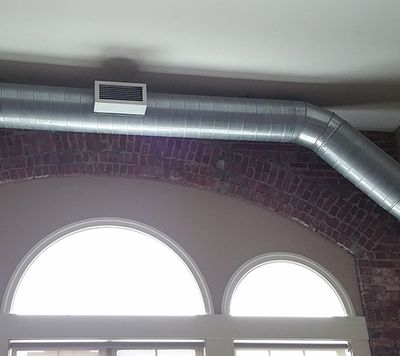 Option #3 - Internal Duct Liner or Double Wall Duct
Using open cell fibrous liners inside the duct can keep the industrial look, but create an environment for mold and bacteria growth if moisture is introduced. A "double wall" internal layer of metal is sometimes used to prevent this, but comes with added cost and weight.
Exposed Phenolic Duct Systems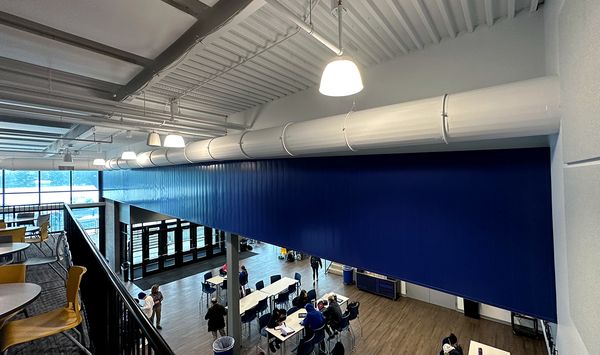 Exposed Insulated Ductwork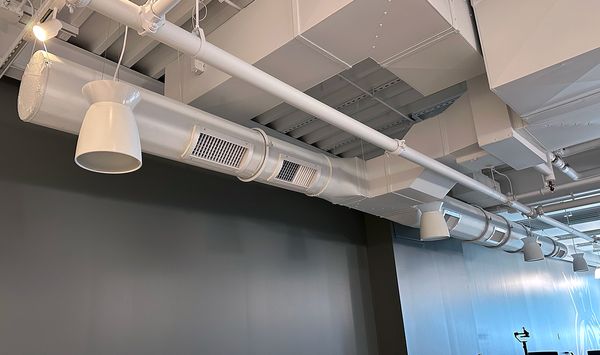 Painted InspiralR Installation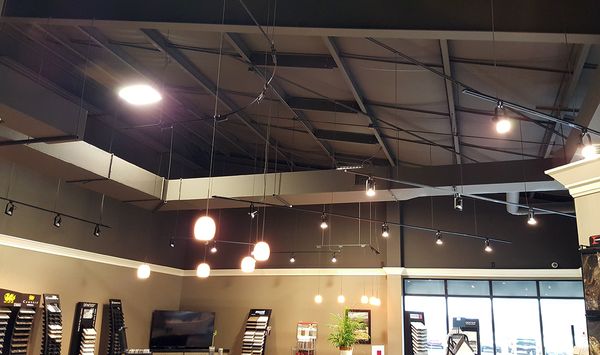 Painted Kingspan KoolDuct Phenolic Ductwork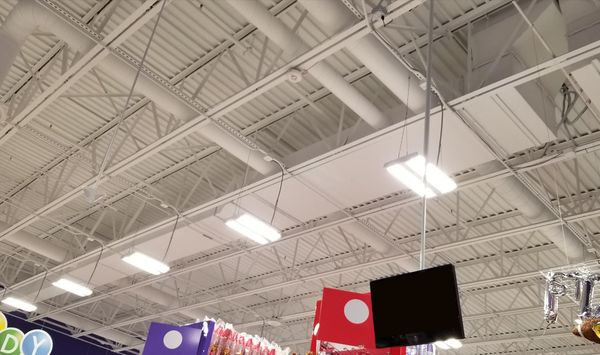 Exposed Phenolic Ductwork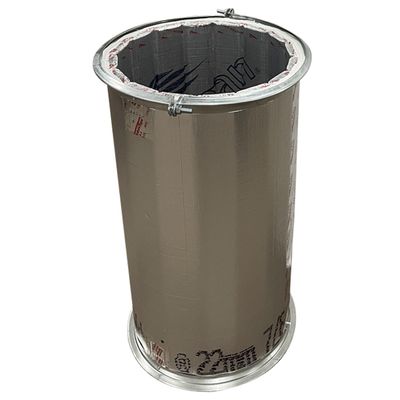 Additional Benefits of Phenolic Systems Over Traditional Insulated Ductwork
Phenolic ductwork can provide excellent results for exposed applications such as:
Lower air leakage prevents dust streaks on lighter colored ductwork
Space savings, as ductwork does not need the added space of insulation
Higher R-values prevents condensation and sweating of ductwork
Surfaces are oil free and do not require a special paint grip treatment
Making educated choices for your insulation can save you headaches down the road. If you find yourself wanting to increase the efficiency of your duct systems, both indoor and out, talk to your Local Thermaduct Expert or Contact Us to help you develop a plan for your building.

As energy codes push the required insulation values higher and higher, the need for better outdoor duct solutions is growing. Thermaduct products are designed to meet the needs of outdoor applications with a high level of energy and installation efficiency.

Low air leakage, IAQ duct solutions increase the energy efficiency and health of your building. Thermaduct is here to help. Our indoor products are lightweight solutions that reduce installation weight by over 70%.