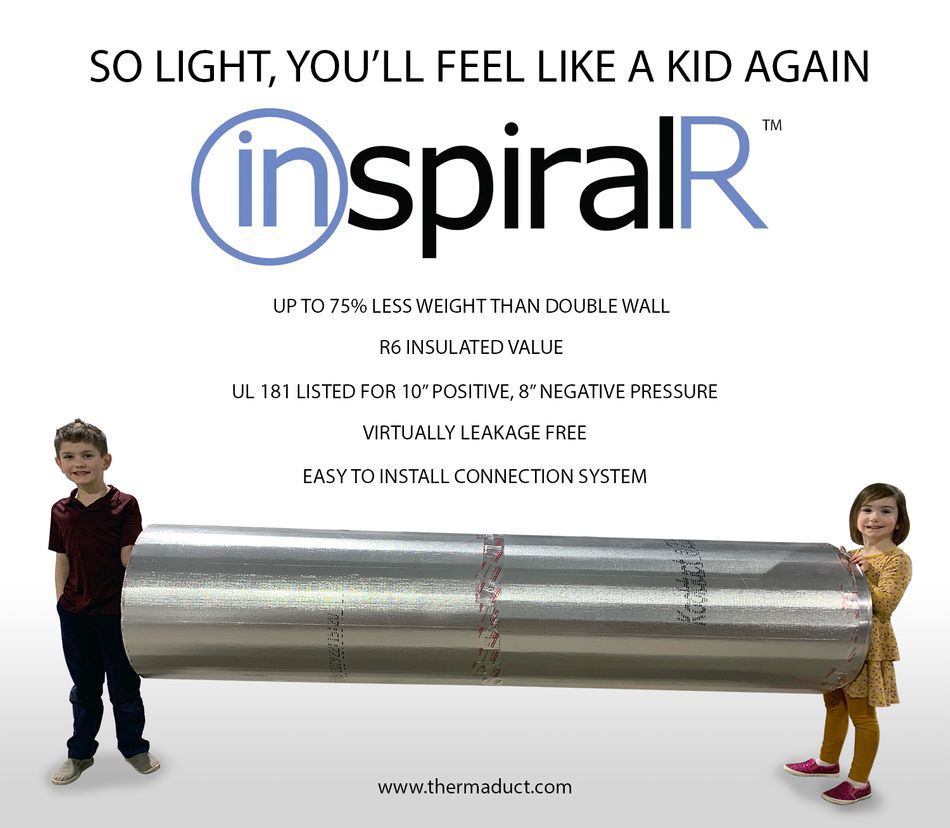 Is Your Ductwork Weighing You Down?
Often times discussions about the weight of ductwork is focused on what the total load will be on a building. For installing contractors, another consideration should be what effects will the weight of the ductwork have on their team, as fatigue throughout the day can take a toll on installation efficiency.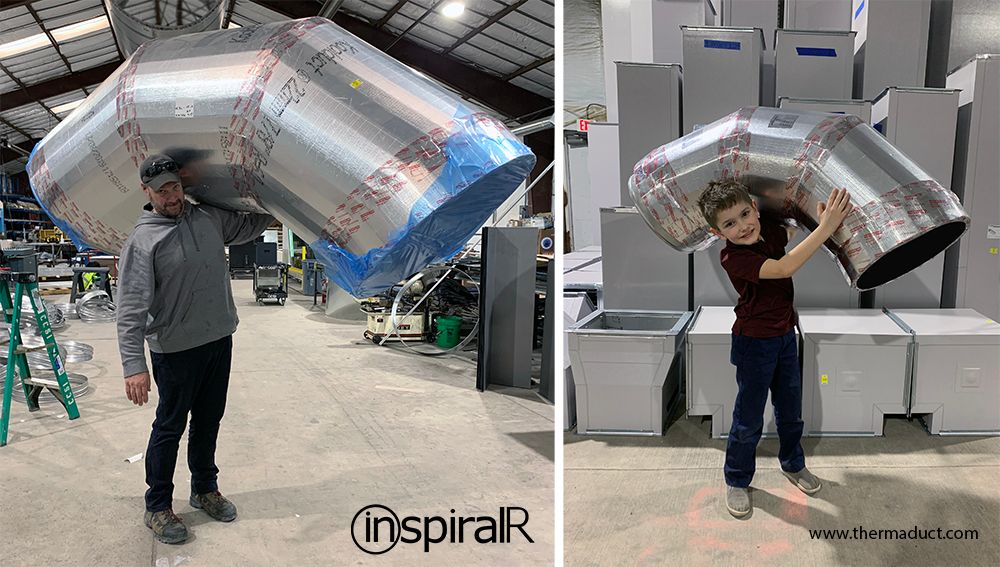 Big or small, installers will find InspiralR and our flat oval solution, Floval, to be easy to work with! Ductwork will go up quickly and provide a virtually leakage free duct system that doesn't need to be insulated separately!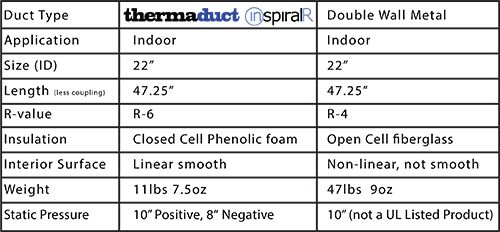 Comparing InspiralR's Weight with Traditional Double Wall Ductwork
Lightweight and easy to install, InspiralR can greatly reduce the weight of installed insulated spiral ductwork by up to 75%.
With less weight hanging above heads, engineers and building owners can rest easy as their installation safety concerns can be addressed with InspiralR and Floval.
See The Difference InspiralR Can Make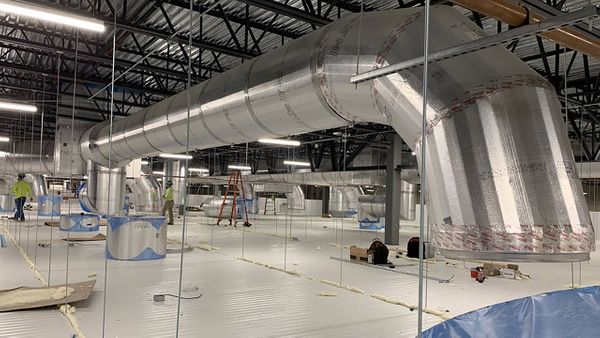 For more information on this innovative ductwork system, contact your local Thermaduct representative at 855-809-6903.