High Efficiency Pre-Insulated Metal Ductwork with Architects in mind
For applications where aesthetics play a key role in building design, we've expanded our ductwork range to offer a high performing solution with architects in mind. HVAC design can plays a large role in the aesthetics of an application, Thermaduct is proud to offer a high quality metal cladded version of our Thermaround product with multiple finishes, including Kynar coated steel or aluminum.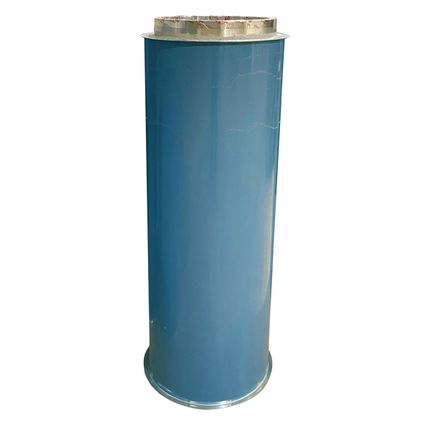 Features:
R12 Insulated Value
Indoor or Outdoor Use
10" Positive, 8" Negative Pressure Class
UL 181 Listed InspiralR Interior
Kynar Exterior Cladding - Multiple Color Options and finishes
High Static Pressure Design
Lightweight - Double Wall Duct with Less Weight
Gored Elbows - No Need for Turning Vanes
Low Air Leakage
Simple Connection System for Easy Installation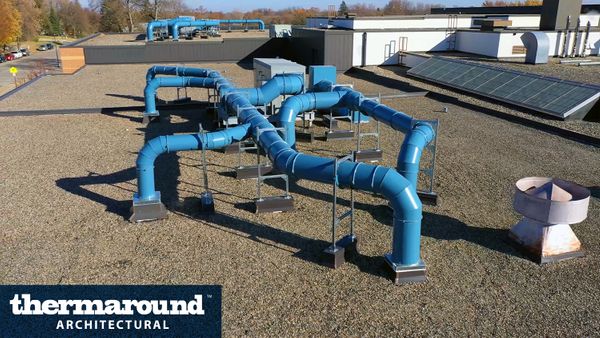 Thermaround Architectural provides a protected R-12 insulated value by combining a dual layer of our UL 181 Listed InspiralR phenolic ductwork in a shape that naturally sheds water. The versatility and color options offer a seamless integration with your building's overall design to provide a stunning, yet highly protective solution without compromising performance.
Many Color options to match your application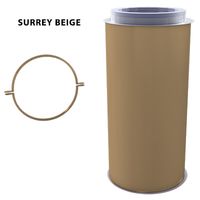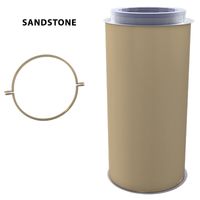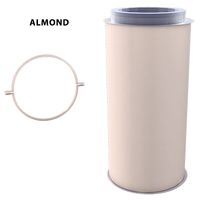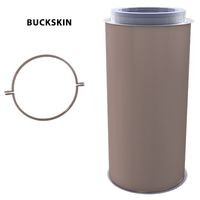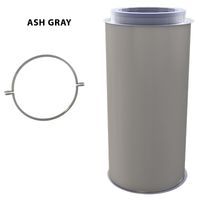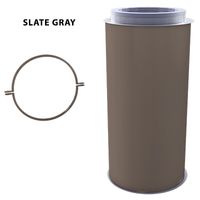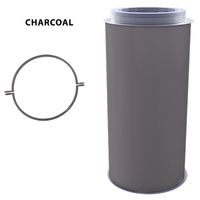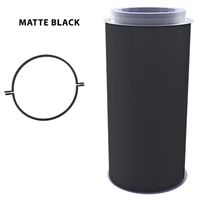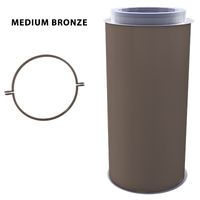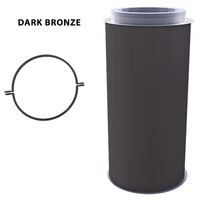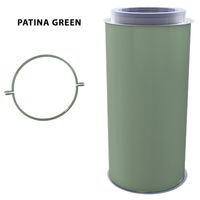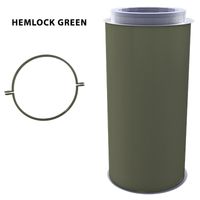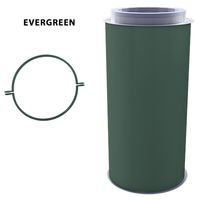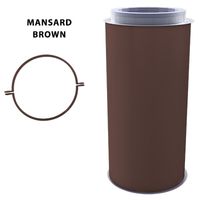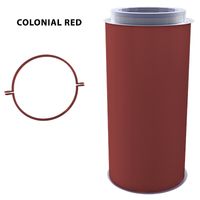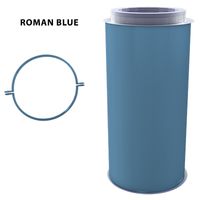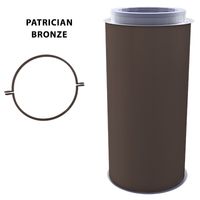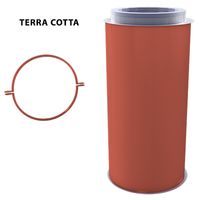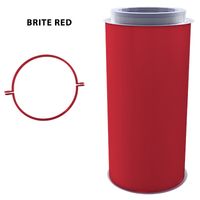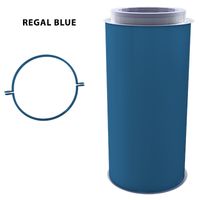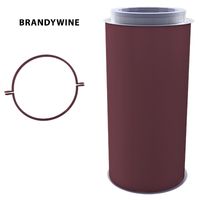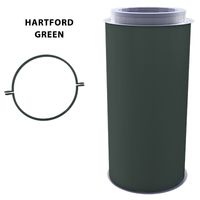 Thermaduct Metal Clad finish colors may vary from digital representations shown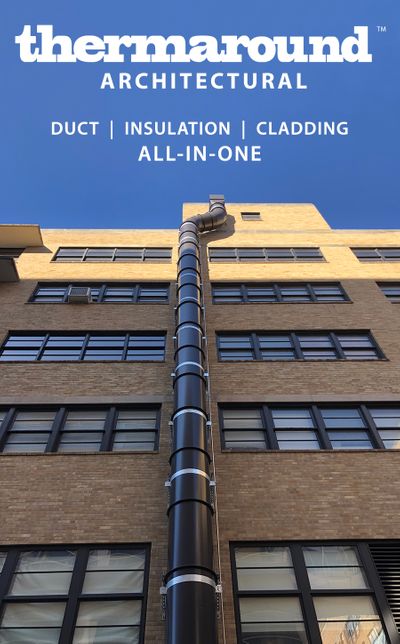 Architectural Insulated Ductwork
A Choice of Color FOR YOUR APPLICATION
Thermaround Architectural differs from our vinyl cladding Thermaround. This suite of finishes covers two layers of our InspiralR system and can be fabricated with multiple material options to meet the needs of any application. These include:
Kynar Finished Steel or Aluminum - PVDF (polyvinylidene fluoride) coated steel or aluminum with 24 color options
Galvanized Steel - Galvanized Steel Layer
Paintgrip Steel - Paintable Metal Layer for Additional Color Options
The Kynar finished metals are resistant to many weathering elements and excellent options for outdoor applications.
Find the perfect finish for your application:
Download our Color Options Sheet
*Lead Times May Apply
See Thermaround Architectural In Action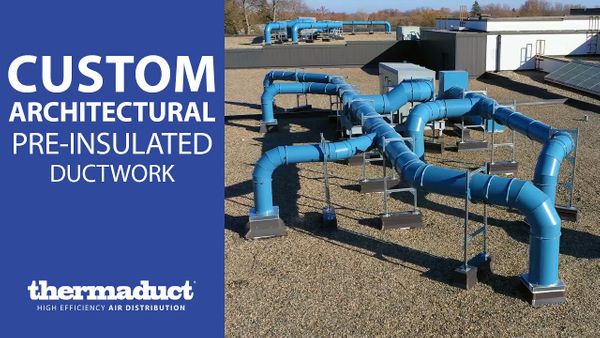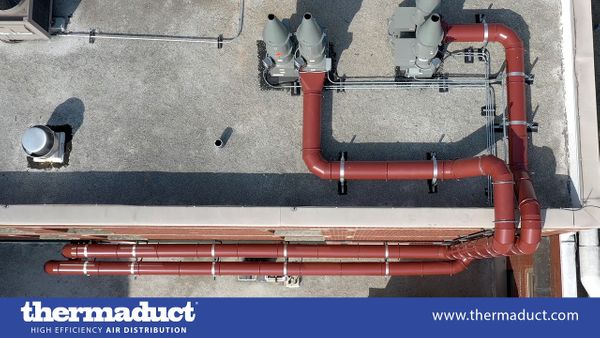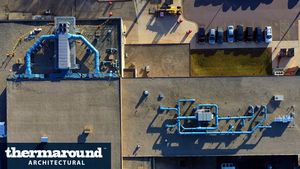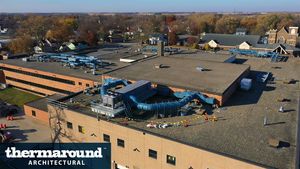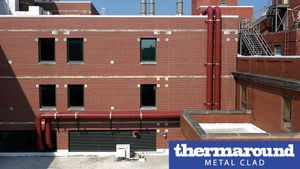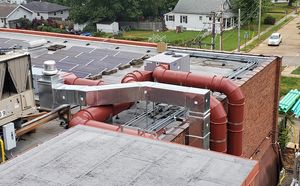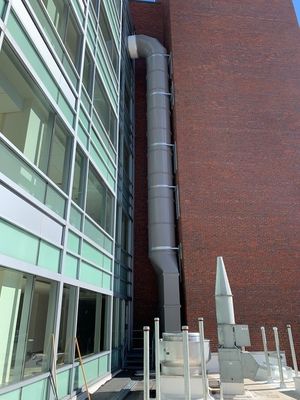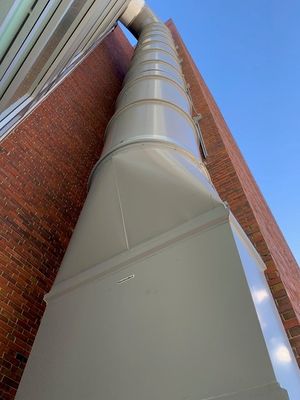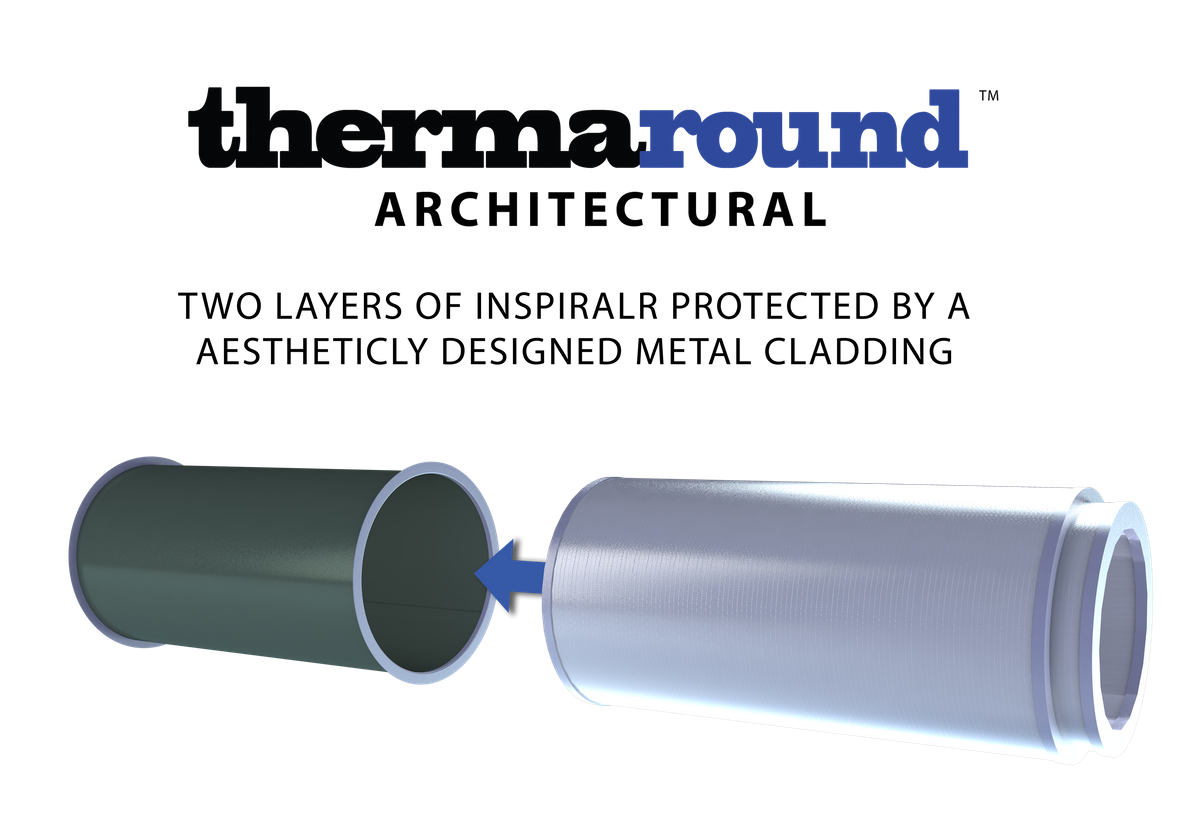 Pre-Insulated Thermaround Metal Clad Ductwork
Pair Easily with Vinyl Cladded Thermaround or Thermaduct
Color match your building facade and connect to our vinyl cladded Thermaduct and Thermaround to provide a factory laminated surface with the highest level of protection from water intrusion. Thermaround Architectural is designed to give you aesthetic options for your ductwork while still able to pair to our high quality exterior ductwork solutions.
Install easily with connections that can provide near zero air leakage. Just like our patented Thermaround system, Thermaround Architectural requires installing contractors to apply sealant, connect sections together with an offset coupling and use a draw band connection for fast and easy installation.
Our goal is to give you more options to truly make your outdoor application as weather resistant as possible!
Near Zero Air Leakage
Energy Efficient Air Distribution Perfect for Interior and Exterior Applications
Preinsulated System
Thermaround Architectural provides an R12 insulated value without the need for additional duct insulation
Ease of Installation
Thermaround Architectural is lightweight with a fast connection system allow you to install more outdoor duct per day
10 Year Limited Warranty
Thermaround Architectural is backed by a 10 year limited warranty
Designed Ductwork Solutions to meet the aesthetics and performance demands of your application
Thermaround uses a smooth aluminum Kingspan KoolDuct interior for a high quality, fiber free insulation that is protected by our Kynar finished metal cladding system. This system can be installed internally and externally in a variety of applications.
Hospitals and Healthcare Environments
Hotels and Multifamily Structures
Commercial and Industrial Applications
Fill out the form to contact us today
Thermaduct Product Information
Find A Representative
We work with a fantastic group of representatives all over the country. Find your the local Thermaduct representative in your area here.