The Advantages of Using Thermaduct as Your Exterior Ductwork
Thermaduct offers pre-engineered, high efficiency duct systems that incorporates the duct, insulation and cladding all in one high performance product. Our rectangular duct system is available in a variety of thicknesses that supply R-8 through R-24 insulation value, while our round outdoor ductwork is available in R12. While other manufacturer's systems use tapes, adhesives and screws, which experience degradation over time, Thermaduct uses a patented heat or chemical welded seam to ensure the highest resistance to water intrusion and unmatched air integrity.
Weather Tight Cladding
Rectangular Thermaduct's vinyl cladding allows for our patented heat formed corners. Depending on the size of ductwork up to 3 corners can seamless, with the final being cohesively bonded together.
Thermaround applications utilize this same patented, factory laminated vinyl cladding to provide a continuous cladded surface with as few as one seam for outdoor round spiral ductwork.
Worry less as both Thermaduct and Thermaround keep your conditioned air in and the outdoor elements out!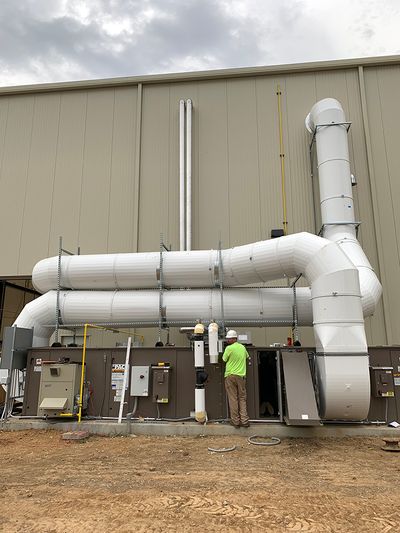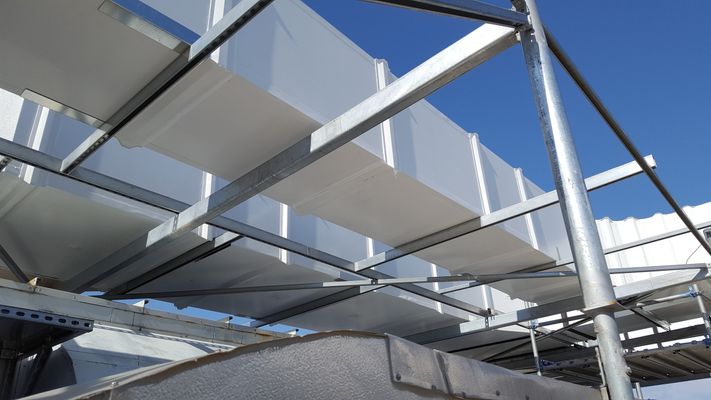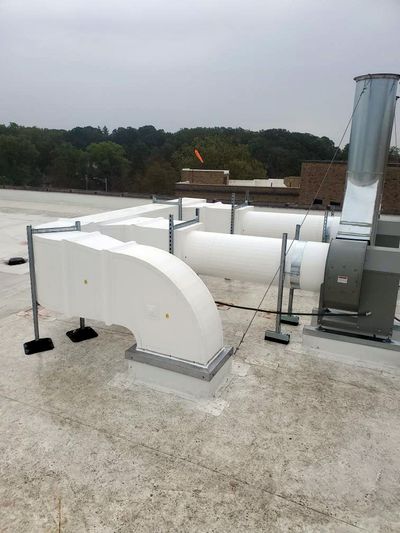 No Exposed Screws or Fasteners
Thermaduct and Thermaround provide an uncompromised surface that preserves the integrity of the product and eliminates areas where water can intrude.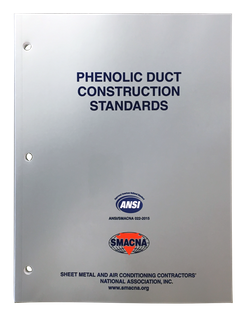 SMACNA Phenolic Duct Construction Standard Compliant Ductwork
The 2015 published SMACNA Phenolic Duct Construction Standards are the basis for everything we do here at Thermaduct. Construction practices from those guidelines along with our patented outdoor reinforcement system, Airtruss, allows us to comply with and go beyond what the SMACNA Phenolic Duct Construction Standards have designed all the way up to 10" positive and negative static pressures. Find out more about our system here.
Product Durability
With Thermaduct and Thermaround, you get the best possible exterior protection for your ductwork. Thermaduct's patented Airtruss Reinforcement System and use of UV stable vinyl gives our ductwork exceptional integrity over its long lifespan.
High Quality Phenolic Insulation
We use premium Kingspan KoolDuct with a >90% closed cell content in all of our products. This phenolic insulation is UL 181 listed and has exceptional fire and smoke performance.
10 Year Limited Warranty
Thermaduct and Thermaround are built to last and both proudly backed by a 10 year limited warranty.
Find Out More
Connect with a Thermaduct Representative or Contact Us to learn how Thermaduct and Thermaround can provide high efficiency air distribution for your next outdoor duct project.