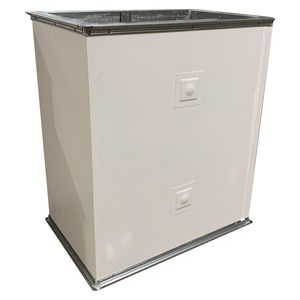 Thermaduct Outdoor Ductwork System
SMACNA Standards for Phenolic Ductwork Systems Explained
In 2015 SMACNA took a leadership role in the development of their Phenolic Duct Construction Standards. While many of the traditional design and performance standards would apply to this pre-insulated ductwork, this gave the industry the foundation it needed to implement this duct technology properly. Engineers had the basis of design, contractors had guidelines to fabricate and install to and manufacturers had the starting point to build from for their duct systems.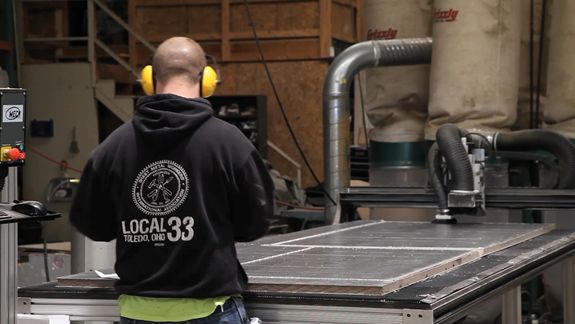 Phenolic Duct System Manufacturing
Phenolic Duct Manufacturing Practices
Comparing phenolic duct fabrication to sheet metal, you are working with a 3 Dimensional material. Where plasma or laser cutting would handle and X & Y plane, with Phenolic, CNC routers are used to cut into the Z axis effectively. Cutting angles into the panel allows fabricators to fold or assemble duct sections into their shape.
Phenolic Duct is fully sealed in each corner with a continuous bead of sealant supplied by the manufacturer in all 4 corners of the duct section. Longitudinal seams can be secured on the exterior with panel fasteners, which are metal clips with teeth that grip into the phenolic, and sealed with UL 181 approved tape.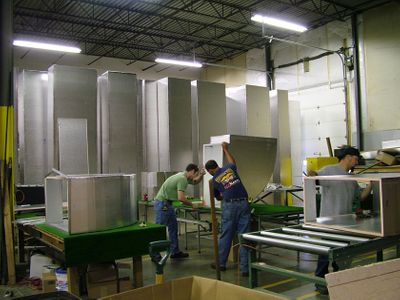 Phenolic Duct Manufacturing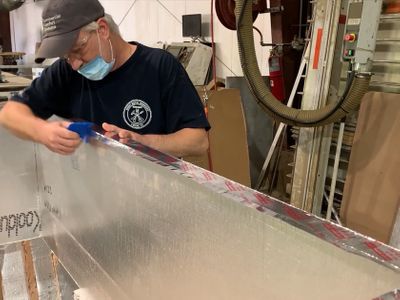 Phenolic Ductwork Assembly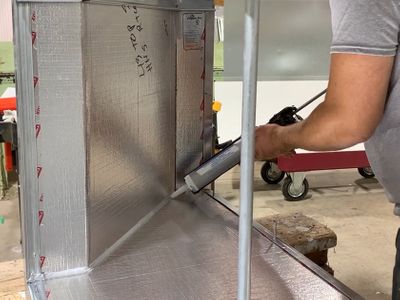 Pre-Insulated Duct Construction
Low Leakage Duct Connections
With a fully sealed duct, the areas where leakage can more commonly occur is at the connections. Phenolic has multiple low leakage connection types for phenolic duct systems that are all capable of reaching a SMACNA Class 1 leakage rating at certain pressure classes. Fabricators choose proper connection methods for their application and pair them with appropriate reinforcement.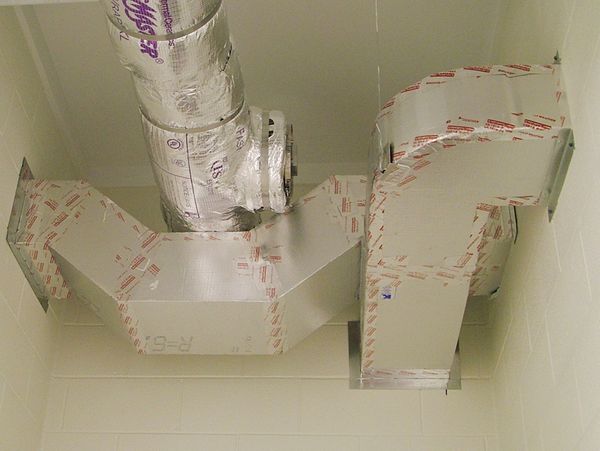 Unflanged Connections
For these connections, such as this Kingspan KoolDuct installation, connections utilize sealant, panel connectors and UL 181 approved tape to complete the connections.
SMACNA Designed: 2" Positive & Negative, Up to 44" Dimensions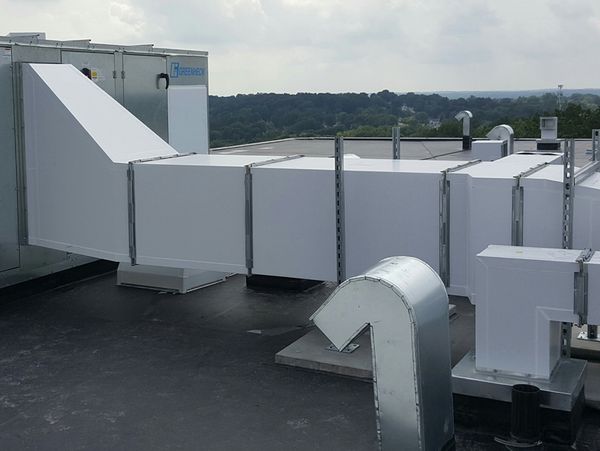 Flanged Connections
These connections, such as Thermaduct's use of 4-Bolt flange, utilize either an aluminum grip flange or 4-bolt connection, paired with gasketing.
SMACNA Designed: 4" Positive, 3" Negative, Up to 80" Dimensions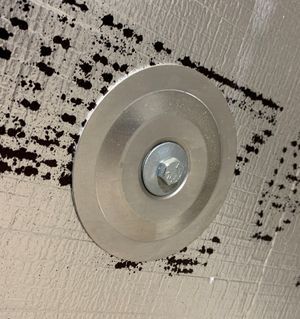 Phenolic Reinforcement Disc
In Chapter 5 of the Phenolic Duct Construction Standards, reinforcement tables are provided to allow fabricators to select appropriate connections for their application. Using 3 1/2" reinforcement discs and conduit, these charts allow phenolic to be used in different pressure class designs. Where a metal duct would change the sheet metal gauge and reinforcement to reach higher pressures, phenolic only utilizes the addition of reinforcement to continue to use the same thickness of panel.
Above these SMACNA designed sizes, manufacturers are responsible for creating their own guidelines for reinforcement, such as Thermaduct's Airtruss System designed specifically for outdoor applications. Outdoor systems specifically experience dynamic loads such as snow, ice and winds not present for indoor applications. That's why at Thermaduct, we ensure ductwork will be able to stand up to not just the internal static pressures, but also those coming from nature.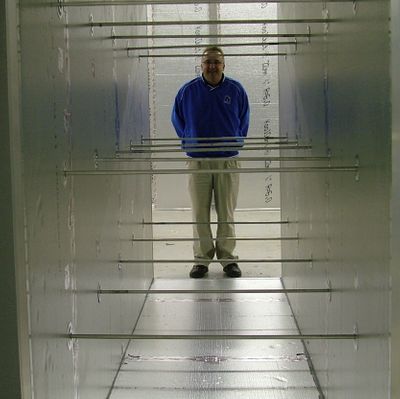 Kingspan KoolDuct with Reinforcement Discs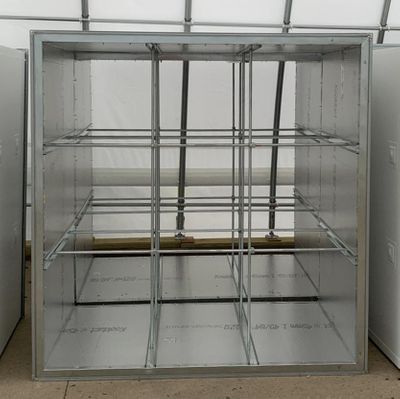 Thermaduct with Patented Airtruss Reinforcement
Supporting Phenolic Ductwork
Just as with all duct installations, supports are the foundation for a long lasting installation. Smacna covers support guidelines in chapter 6 of the Phenolic Duct Construction Standards and allows for either panel support fasteners or a metal channel support for indoor applications. Manufacturer's guidelines may require alternate frequency or design.
Outdoor supports are also an important consideration as dynamic loads are experienced in these environments. With a lighter weight duct system tie down supports may be required to keep the ductwork from being lifted by wind loads that can occur from all sides, including underneath. Manufacturer's guidelines may require alternate frequency or design, such as with Thermaduct, supports are required underneath elbow turning vanes to handle the added weight in those fittings.
New Standards for an Old Technology
While phenolic may seem new, we have been using it ourselves for over 16 years. Phenolic Duct systems, such as Kingspan KoolDuct, have been used even longer overseas. SMACNA's publication of their Phenolic Duct Construction Standards was a great step in the United States market and has helped bring phenolic to a wider user base.
Thermaduct has been at the forefront of promoting and developing phenolic duct technology with our patented indoor and outdoor duct systems, including the first UL 181 listed round and flat oval phenolic systems. For more information on how this rigid foam duct can provide solutions for your applications, please contact us or your local Thermaduct expert.

Phenolic is a high performing alternative duct material that helps HVAC Contractors increase the thermal and duct leakage efficiency of their systems. Whether you're looking for indoor or outdoor solutions, learn more about how phenolic systems can benefit your application!

Low air leakage, IAQ duct solutions increase the energy efficiency and health of your building. Thermaduct is here to help. Our indoor products are lightweight solutions that reduce installation weight by over 70%.