High Efficiency Air Distribution For Indoor and Outdoor Applications
Thermaduct provides high quality insulated ductwork systems to both interior and exterior installations. Our family of pre-insulated products are designed and manufactured to increase the efficiency of the application with higher R-values and lower air leakage, while at the same time increase installation efficiency with lightweight duct systems that require no additional insulation or wrapping. Whether on the roof, or inside the building a pre-insulated duct can cut installation time and save on long term energy costs.
Outdoor Insulated Systems
Ductwork Designed for the Elements
Indoor Insulated Systems
Lightweight, Low Leakage Solutions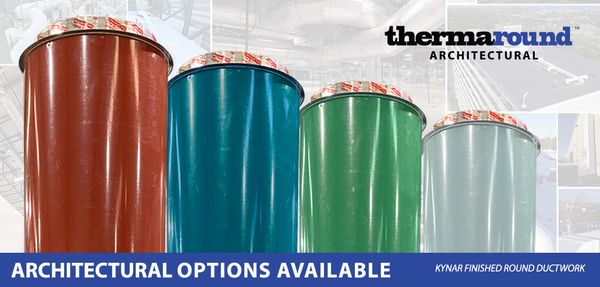 Thermaround is now available with a metal cladding with a range of enhanced weather resistant finishes each in multiple shades to complement different color choices.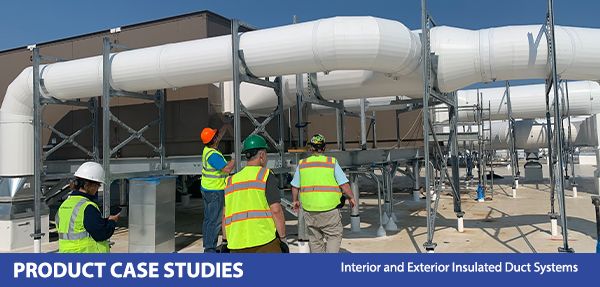 Sites across the United States are finding benefits with insulated phenolic systems from Thermaduct. See how schools, hospitals and more are finding lower carbon, energy saving HVAC solutions.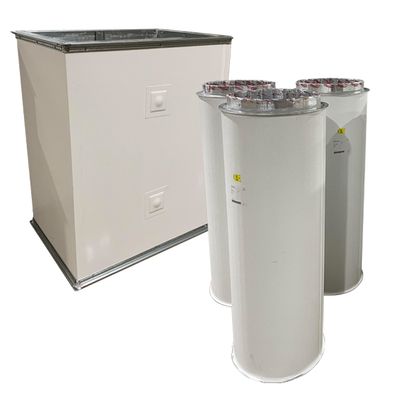 Superior Air Distribution
Our family of innovative, pre-insulated duct systems that support just about any application. All of our products use the highest quality closed cell phenolic to give customers the best insulation value without taking up valuable interior or exterior space. By ordering a Thermaduct product, you can be confident that you'll receive a lightweight, low air leakage and high R-value product that is backed by a 10 year limited warranty.
We believe that high efficiency should not stop at your HVAC equipment, but rather should encompass the entire management of energy through intelligent controls and efficient air distribution. We offer a more efficient air distribution system, promoted by employing fiber free insulation with Kingspan KoolDuct. With higher thermal values and lower air leakage than traditional air distribution systems, you'll notice a difference with Thermaduct ductwork products for your indoor and outdoor applications.
With all of our pre-insulated duct systems, air passes over the smooth aluminum surface of Kingspan KoolDuct's closed cell phenolic panels, with a variety of additional lining options should an application require it. Whether you are looking for exterior duct or interior system, we are here to help!