High IAQ HVAC Systems - How Medical College Found Lightweight, Healthy Solution with Thermaduct
In this new construction project in central Montana, our rectangular outdoor system was chosen for this new construction of a medical college with over 7300 square foot of R-12 pre-insulated Thermaduct. Our rectangular system provided the benefits of double wall ductwork with the weight savings provided by our Airtruss reinforced phenolic.
These benefits for this new application include:
Lightweight – Thermaduct's lightweight nature allows for up to a 50% reduction in weight, reducing the load on the building.
Easy to Install – Familiar 4-bolt flanged connections with available online training makes Thermaduct an easy choice for contractors.
High IAQ – The smooth aluminum KoolDuct interior is free of loose fibers and does not support mold growth
Weather Resistant Cladding – Thermaduct is protected with a 1000 micron, UV stable vinyl cladding that is factory laminated onto every phenolic panel.
All-in-one Product – Thermaduct provides your duct, insulation and cladding all in high efficiency outdoor product.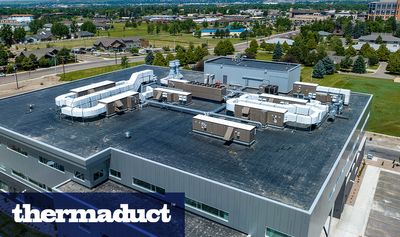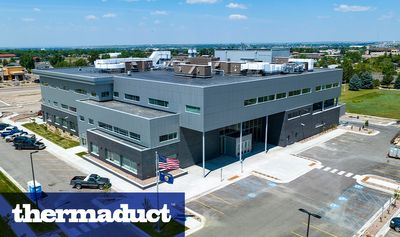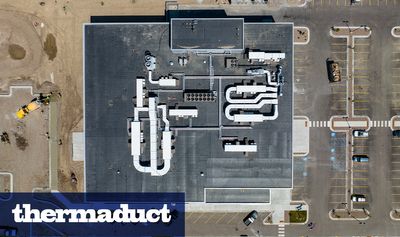 As energy codes push the required insulation values higher and higher, the need for better outdoor duct solutions is growing. Thermaduct products are designed to meet the needs of outdoor applications with a high level of energy and installation efficiency.

Low air leakage, IAQ duct solutions increase the energy efficiency and health of your building. Thermaduct is here to help. Our indoor products are lightweight solutions that reduce installation weight by over 70%.