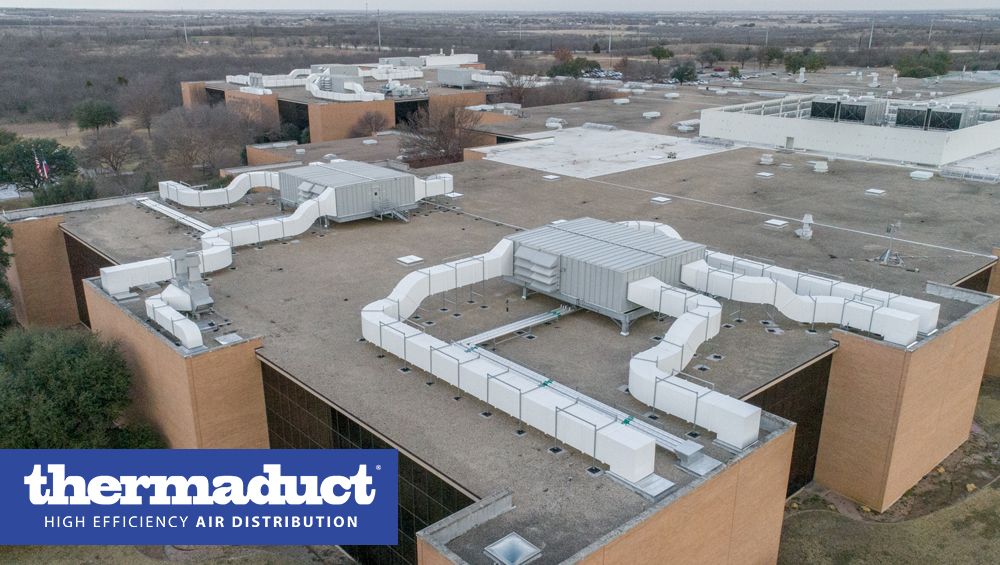 Keep Outdoor Elements Out and Conditioned Air In
Exterior Ductwork can use no better insulation than those that are closed cell, like high quality phenolic. Natural resistance to water intrusion is key to the longevity of a system and will keep energy efficiency long after the installation is in place. Without that resistance, snow, wind, ice and rain can bring your insulated values plummeting down as water intrusion soaks into open cell or fibrous insulations like a sponge.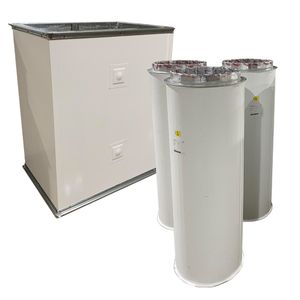 Thermaduct products have provided a successful barrier to water intrusion since our inception in 2011 with patented systems designed for high efficiency air distribution in outdoor applications. Factory laminating closed cell insulation with a strong, UV stable vinyl cladding allowed us to create a true system designed for the elements.
- A "duct with a backbone" designed to handle dynamic loads of rain and snow, as low thermal transfer means accumulation that doesn't occur on traditional ductwork
- Closed cell insulation with high quality Kingspan KoolDuct ductwork insulation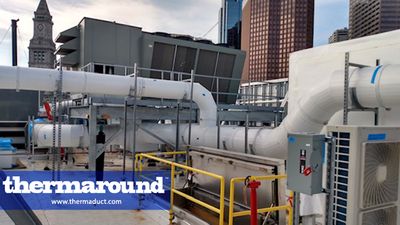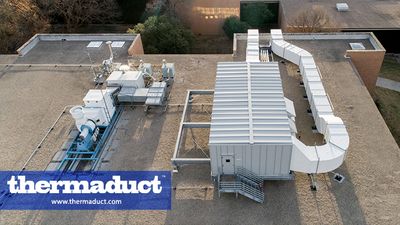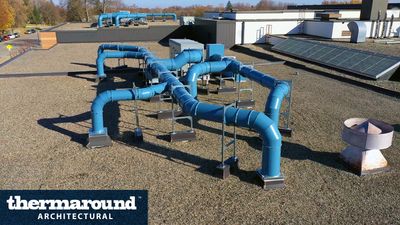 Thermaduct is committed to bringing the very best in insulation to products both indoors and out in rectangular, round and flat oval. You can count on the highest quality, energy efficient duct systems and insulation backed by a 10 year limited warranty.
Thermaduct Duct Insulation. Start offering your customers more today by contacting your Thermaduct representative at 855-809-6903.

Phenolic is a high performing alternative duct material that helps HVAC Contractors increase the thermal and duct leakage efficiency of their systems. Whether you're looking for indoor or outdoor solutions, learn more about how phenolic systems can benefit your application!

Low air leakage, IAQ duct solutions increase the energy efficiency and health of your building. Thermaduct is here to help. Our indoor products are lightweight solutions that reduce installation weight by over 70%.