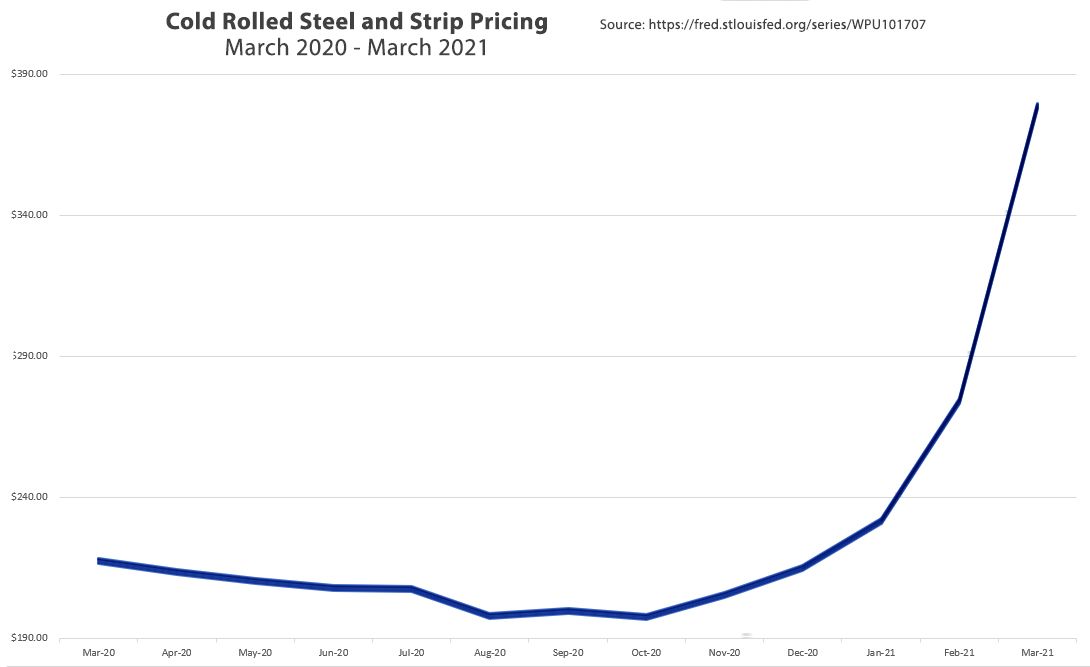 Metal Prices March 2020 through March 2021
TODAY'S PROBLEMS NEED MODERN SOLUTIONS
With the market continuing to recover from the ongoing Coronavirus pandemic, the construction industry has struggled with decreased access to materials needed to complete jobs. As delayed projects start to proceed with construction, in many parts of the country decreased supply from factories and increased demand of materials are putting a strain on the industry and have escalated costs and lead times. For the HVAC industry, those prices don't even include insulation required to properly insulate the duct systems!
Under these circumstances, we see contractors being more creative in the solutions they bring to their customers.
NOW IS THE TIME TO CONSIDER PHENOLIC DUCT ALTERNATIVES
As material prices continue to face uncertainty, Phenolic ductwork is an excellent alternative for any application where insulated metal or double wall ductwork is required. Products such as Kingspan KoolDuct or Thermaduct's round and flat oval products, InspiralR and Floval, can provide an excellent alternative to traditional duct systems. These systems offer many benefits for both the installer and building owner. For the installer, weight savings will help your crew feel as fresh at the end of the day as they are at the beginning and increase installation speeds. For the customer, higher R-values and lower air leakage provide a more energy efficient means of air distribution throughout your application.
Phenolic Duct Benefits
Phenolic is a foam alternative material to sheet metal that has many attributes beneficial to today's HVAC applications. While often compared to cheaper foam insulations that do not meet code requirements, phenolic ductwork goes above and beyond what is required to offer superior results.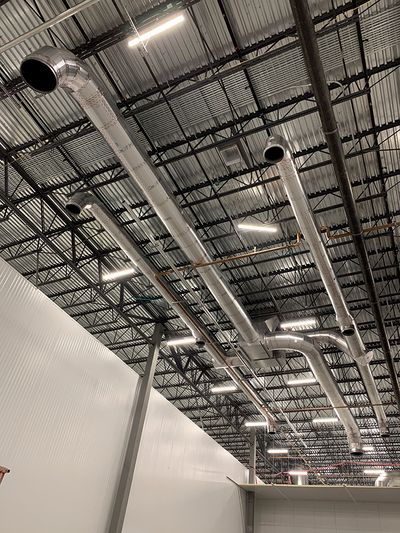 Fiber Free Insulation – Thermaduct uses KoolDuct closed cell phenolic foam with some of the highest R-values in the industry to provide high R-values without the need for Fibrous, open cell insulations. Because of this, customers find higher indoor air quality with KoolDuct's interior aluminum liner providing a smooth, clean surface for air to pass over. Our indoor systems, InspiralR and Floval, are UL 181 listed and are highly resistant to mold and bacteria growth.
Fire and Smoke Performance – UL 181 listed phenolics are unique as an insulated foam as these systems meet the 25/50 flame and smoke spread requirements per ASTM E84 and NFPA 90a. Unlike commonly used foams, InspiralR and Floval have exceptional flame and smoke performance and minimal thermal transfer.
Lower Air Leakage – InspiralR and Floval systems can easily achieve below a SMACNA Class 3 leakage rating and can solve leakage rates commonly associated with longer duct runs.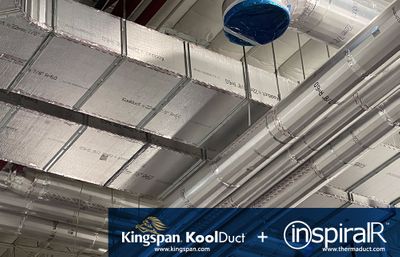 Weight Savings – Phenolic duct systems can provide drastic reduction in weight loads of complete systems. The highest savings is with our InspiralR system, which can provide up to a 75% reduction in weight over traditional double wall metal.
Minimal Space Requirements – InspiralR and Floval are pre-insulated, which mean there is no need to leave additional space for insulation. Because of this, ductwork can be installed closer together and flush to the ceiling, saving you valuable building space.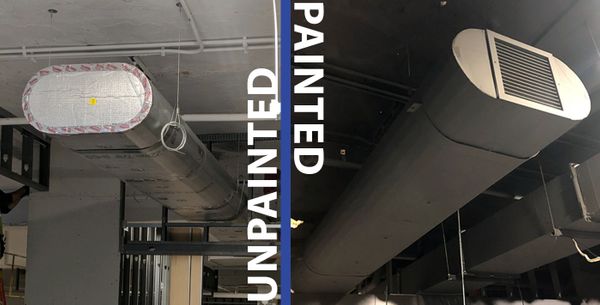 AS THE MARKET CHANGES STAND OUT FROM THE REST AND OFFER MORE SOLUTIONS
With metal prices on the rise, now may be the right opportunity to offer your customers a better pre-insulated solution that will offer long term, energy saving benefits. For more information on Thermaduct's family of phenolic products for both indoor and outdoor applications, talk to your local Thermaduct expert or Contact Us.

As energy codes push the required insulation values higher and higher, the need for better outdoor duct solutions is growing. Thermaduct products are designed to meet the needs of outdoor applications with a high level of energy and installation efficiency.

Low air leakage, IAQ duct solutions increase the energy efficiency and health of your building. Thermaduct is here to help. Our indoor products are lightweight solutions that reduce installation weight by over 70%.