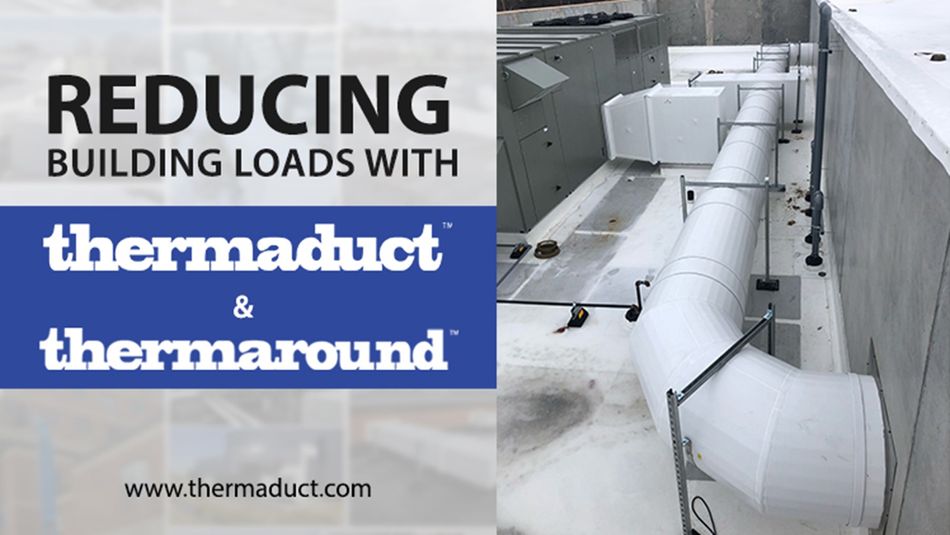 Reducing Rooftop Building Loads With Thermaduct and Thermaround
Retrofitting a building's HVAC system can often bring additional considerations beyond the ductwork design and often requires creative solutions for both engineers and contractors. Additional weight load to the building structure may not be an option and challenging space requirements may also limit the design and installation of indoor and outdoor applications. For these installations, creativity and pre-planning go a long way for smooth installations that provide long lasting solutions.
In 2020, the DuPage County Courthouse in Wheaton, Illinois required the rooftop ductwork to be replaced. With indoor air quality and weight considerations being important factors for the installation, Chicago SMACNA contractor, Hill Group, began working to supply the application with a large amount of ductwork with the smallest amount of weight. Thermaduct Fabricator and SMACNA member, Sheet Metal Werks, partnered with Hill Group to incorporate lightweight phenolic ductwork and provide an estimated weight savings of over 100,000 lbs. for the system.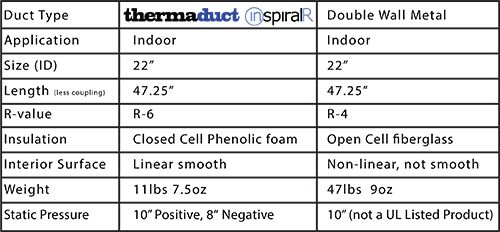 Comparing InspiralR's Weight with Traditional Double Wall Ductwork
Lightweight and easy to install, InspiralR can greatly reduce the weight of installed insulated spiral ductwork by up to 75%.
With less weight hanging above heads, engineers and building owners can rest easy as their installation safety concerns can be addressed with InspiralR and Floval.
See The Difference InspiralR Can Make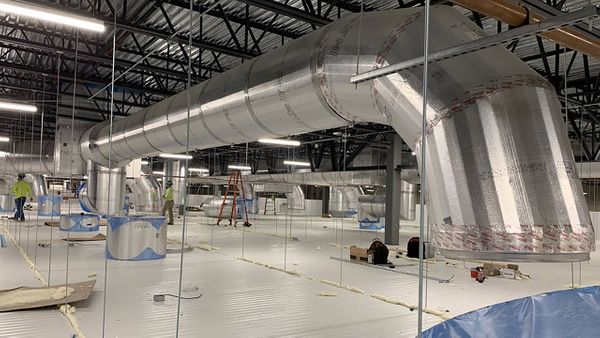 For more information on this innovative ductwork system, contact your local Thermaduct representative at 855-809-6903.