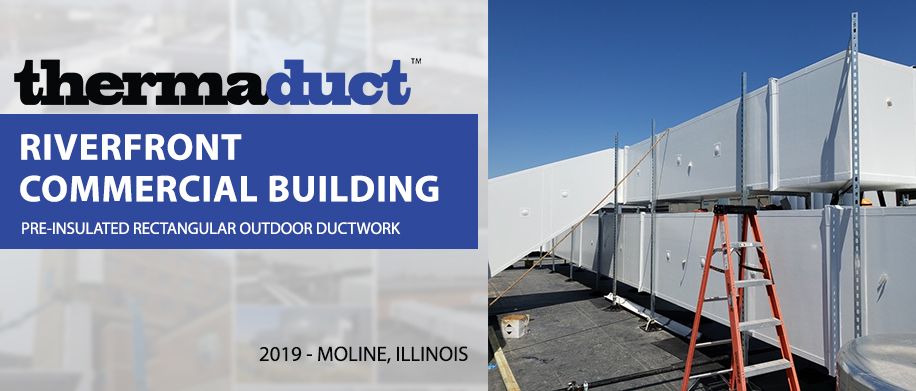 High Efficiency PreInsulated Outdoor Ductwork Chosen for Commercial Office Headquarters – Moline, Illinois
Thermaduct played a part in this new, state-of-the-art corporate office application locating Moline, Illinois. Located right on the riverfront, this new building included an open concept that HVAC was included into their design for a clean, efficient look. Climate Engineers of Eldridge, Iowa took extra care when designing the HVAC system of this building. That included over 8700 square feet of rectangular Thermaduct pre-insulated rectangular ductwork on the roof.

As energy codes push the required insulation values higher and higher, the need for better outdoor duct solutions is growing. Thermaduct products are designed to meet the needs of outdoor applications with a high level of energy and installation efficiency.

Low air leakage, IAQ duct solutions increase the energy efficiency and health of your building. Thermaduct is here to help. Our indoor products are lightweight solutions that reduce installation weight by over 70%.