Industrial Facility Increases Efficiency of HVAC System with indoor and outdoor phenolic systems - Missouri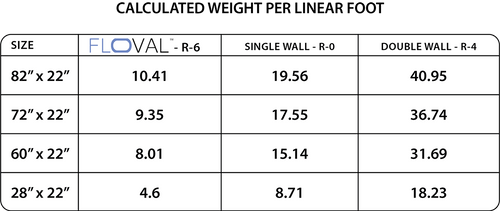 In 2021, Thermaduct's InspiralR and Floval systems were chosen for an industrial facility in Missouri in order to reduce structural load on their metal building. In order to maximize space and minimize loads, this application used 7,700 square feet of pre-insulated R-6 round and flat oval ductwork with sizes up to 82 x 22 inches. This provided the installation a large reduction in weight over the entirety of the building.
With multiple sizes on the application, Floval's weight per linear foot compared to traditional ducting options was a significant savings.
In addition to round and flat oval ductwork, this application also made use of both Kingspan KoolDuct and our outdoor vinyl cladded Thermaduct product at an R-12 Insulated value. The duct installed at this facility can easy meet between a SMACNA class 1 and class 3 leakage rating, for a more energy efficient HVAC system!
The InspiralR and Floval provided a consistent R-6 insulated value for this application with minimal air leakage. InspiralR and Floval are UL 181 listed for 10" w.c. positive and 8" w.c. negative applications. These lightweight system can offer up to a 75% weight savings when compared to traditional double wall spiral ductwork.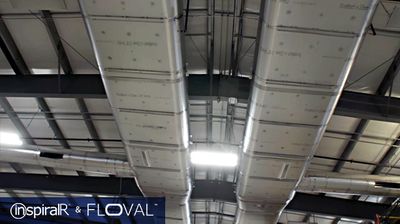 Pre-Insulated Phenolic Ductwork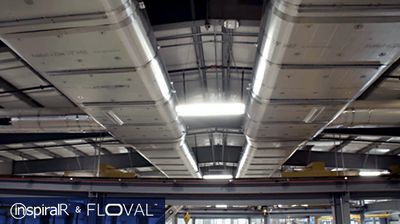 Lightweight Flat Oval Ductwork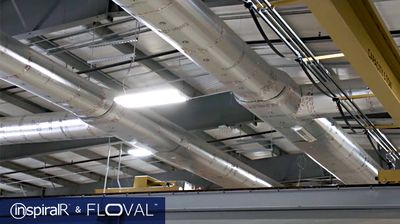 InspiralR and Floval Ductwork

As energy codes push the required insulation values higher and higher, the need for better outdoor duct solutions is growing. Thermaduct products are designed to meet the needs of outdoor applications with a high level of energy and installation efficiency.

Low air leakage, IAQ duct solutions increase the energy efficiency and health of your building. Thermaduct is here to help. Our indoor products are lightweight solutions that reduce installation weight by over 70%.