This course provides an overview of how HVAC systems that utilize these pre-insulated systems can find many benefits over traditional means of air distribution. We also give an overview of how the SMACNA Phenolic Duct Construction Standards guide these systems from fabrication to installation and discuss design considerations that should be observed when designing a phenolic duct system.
Along the way you'll see real world examples of facilities that have seen the benefits of phenolic ductwork both inside and outside their building. Watch the short preview on the right to see just one of the stories shown in this course.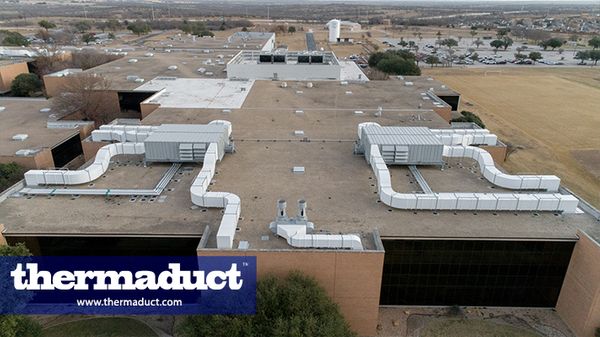 This Presentation Covers:

As energy codes push the required insulation values higher and higher, the need for better outdoor duct solutions is growing. Thermaduct products are designed to meet the needs of outdoor applications with a high level of energy and installation efficiency.

Low air leakage, IAQ duct solutions increase the energy efficiency and health of your building. Thermaduct is here to help. Our indoor products are lightweight solutions that reduce installation weight by over 70%.