About Thermaduct™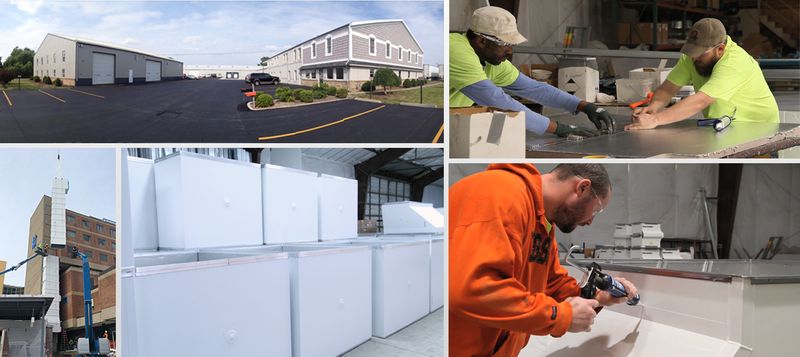 About Us
Thermaduct LLC, headquartered in Perrysburg Ohio, is the pioneer of pre-engineered and pre-insulated outdoor ducting systems. Seeing historic issues with exposed air distribution systems, our engineers have designed and manufactured a pre-insulated outdoor ducting solution.
Providing high R-values and low air leakage, the Thermaduct™ system cuts down on energy costs by eliminating the factors that attribute to energy loss in the outdoor environments. This superior outdoor air distribution system is constructed to the highest fabrication standards by Thermaduct™ trained members of the Sheet Metal Workers International Union.
High quality products from highly skilled workers will ensure your project exceeds the client's expectations with a weather resilient and energy efficient HVAC system.
The Thermaduct™ Advantage
By choosing Thermaduct™ for your next project, you can expect:
Durability

Thermaduct™ is made of rigid phenolic duct fortified with a 1000 micron, titanium infused vinyl cladding. Seams are heat or chemically welded, for an airtight design.

Energy Saving

Patented construction process keeps air from leaking out. The air you pay to heat or cool will be the air that reaches your indoor environment!

High Insulated Values (R-value)

Thermaduct™ is available in a variety of insulated values ranging from R-8 all the way up to R-24.

Union Made

Constructed and manufactured by highly trained members of the Sheet Metal Workers International Union.

Warranty

Thermaduct™ comes with a 10 year product warranty. For more information, talk to a Thermaduct™ representative.