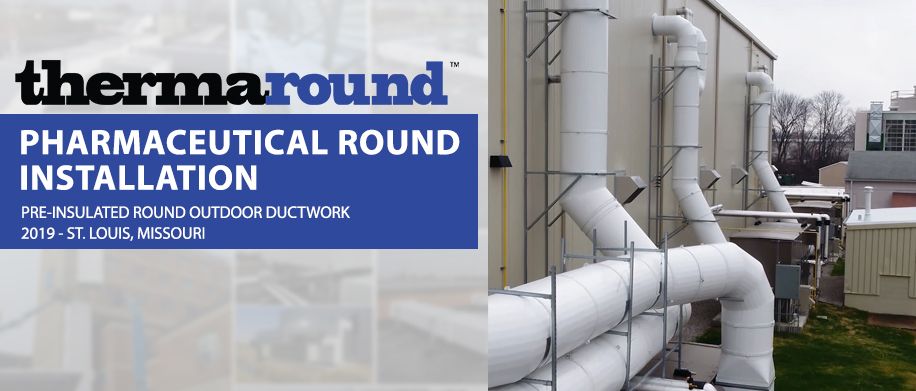 Thermaround became the ductwork of choice to provide a clean duct system that could stand up to the corrosion experienced in this pharmaceutical facility. Using the same strong, 1000 micron vinyl as rectangular Thermaduct, this application's Thermaround was able to provide a continuous cladded surface with as few as 1 solvent welded seam on the exterior of the ductwork.
The benefits didn't stop at the cladding, as inside the duct allowed air to pass over a smooth, fiber free aluminum KoolDuct surface. Providing an R12 insulation value and extremely low air leakage, this application utilized over 8000 square feet of Thermaround to provide high efficiency round ductwork designed for the elements.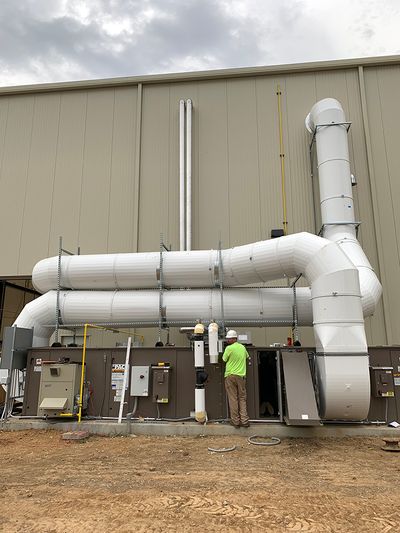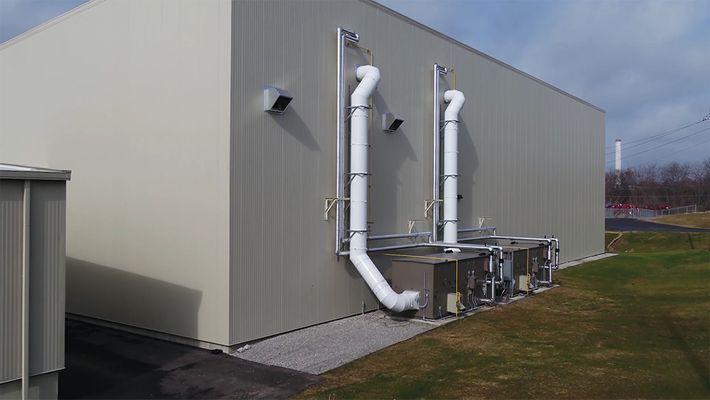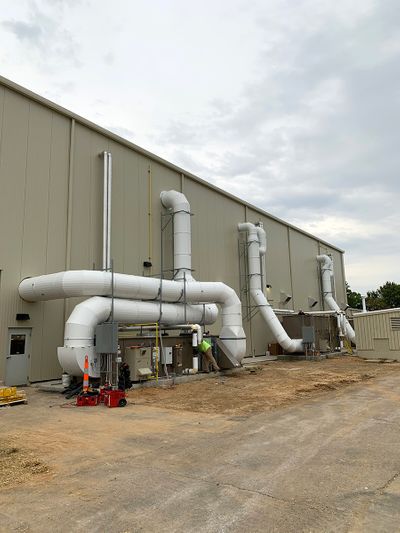 With our duct interior being free of loose fibers, Thermaduct products are an excellent choice for healthcare production and medical facilities. For more information on how Thermaduct and Thermaround can provide a corrosion resistant solution for your application, talk to your local Thermaduct representative or call 855-809-6903.

As energy codes push the required insulation values higher and higher, the need for better outdoor duct solutions is growing. Thermaduct products are designed to meet the needs of outdoor applications with a high level of energy and installation efficiency.

Low air leakage, IAQ duct solutions increase the energy efficiency and health of your building. Thermaduct is here to help. Our indoor products are lightweight solutions that reduce installation weight by over 70%.