Natatorium Uses Thermaduct and Thermaround Outdoor Ductwork For High Humidity Outdoor Duct – Texas
Nearly 9000 square feet of Thermaduct and Thermaround were installed at a Texas pool facility in early 2020. Utilizing both our rectangular and round outdoor ductwork, this application has a virtually seamless surface to keep the outdoor elements out and provide near zero air leakage. With our 1000 micron, UV stable vinyl cladding these Thermaduct products provide a strong, corrosion resistant outer shell.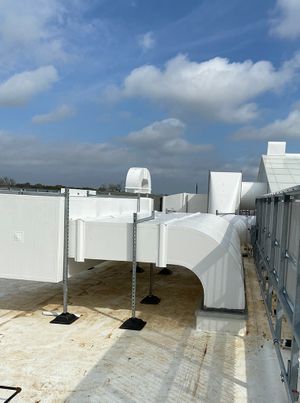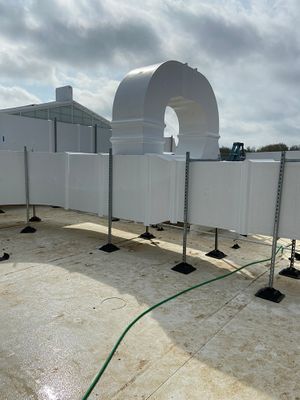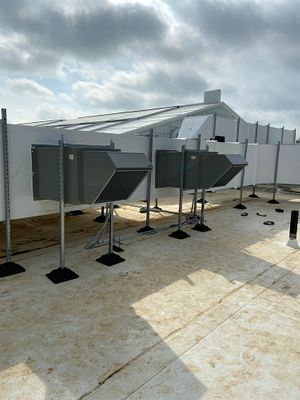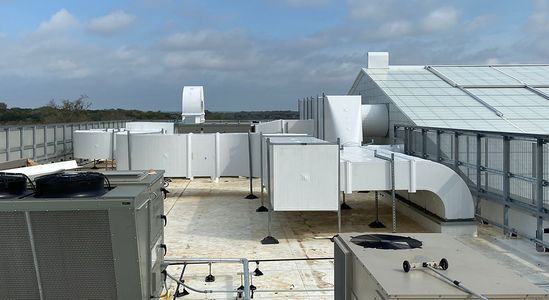 High humidity environments are no issue with Thermaduct as our closed cell phenolic insulation with Kingspan KoolDuct's aluminum interior is an excellent solution for pools and natatoriums. The phenolic interior of Thermaduct and Thermaround will not be affected by common issues found in other insulations when exposed to the more humid ambient air of these applications. By using a UL 181 listed insulation, Thermaduct's interior surface has passed the UL 181 tests for mold growth and humidity.

As energy codes push the required insulation values higher and higher, the need for better outdoor duct solutions is growing. Thermaduct products are designed to meet the needs of outdoor applications with a high level of energy and installation efficiency.

Low air leakage, IAQ duct solutions increase the energy efficiency and health of your building. Thermaduct is here to help. Our indoor products are lightweight solutions that reduce installation weight by over 70%.