MULTI-PHASE HOSPITAL APPLICATION FINDS OUTDOOR SOLUTIONS WITH THERMADUCT & THERMAROUND
With areas of the hospital requiring an HVAC upgrade in late 2022, Thermaduct products were the duct solution of choice! Both phases called for R-12 pre-insulated ductwork for laboratory and food service areas. The high R-values and lower air leakage Thermaduct & Thermaround provided lightweight, lower carbon, and energy efficient systems for this hospital!
Specifically in the second phase, by replacing existing spiral with Thermaround, the hospital was able to have higher insulated values and eliminate condensation that occurred in the outdoor environment.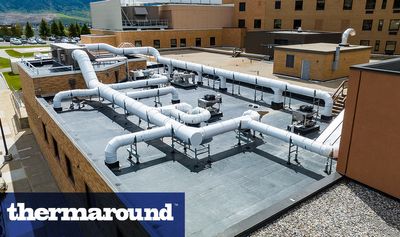 Low Carbon Outdoor Duct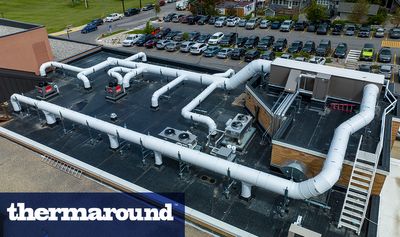 Insulated Outdoor Ductwork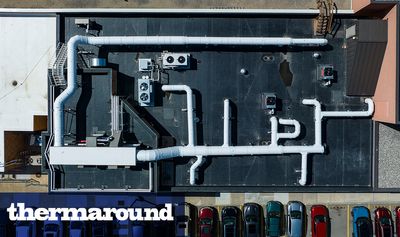 Non-Metal Duct System

As energy codes push the required insulation values higher and higher, the need for better outdoor duct solutions is growing. Thermaduct products are designed to meet the needs of outdoor applications with a high level of energy and installation efficiency.

Low air leakage, IAQ duct solutions increase the energy efficiency and health of your building. Thermaduct is here to help. Our indoor products are lightweight solutions that reduce installation weight by over 70%.