With rising material costs of traditional ductwork, University Project Finds Savings with Thermaduct – Texas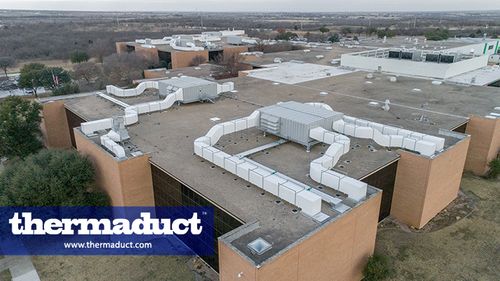 In late 2021 and into early 2022, material and supply chain issues continue to plague the construction industry. This can equate to rising prices and longer lead times for many commonly used products. As this occurs more and more, many contractors are looking for alternatives to give them a competitive edge in both costs and lead times.
One installation that benefitted from a wider scope of solutions was this Texas University that employed our vinyl cladded Thermaduct in place of the specified traditional insulated metal ductwork. When other options were needed for the 32,000 square foot system, R-12 Thermaduct was chosen because of both a material and installation cost savings over the course of the project. Steady lead times also allowed the installing contractor to meet their necessary deadlines without depending on multiple vendors and variable prices.
Thermaduct is a lightweight solution leading to over a 40% weight savings on most applications. Providing the duct, insulation and cladding all in one high quality product, this outdoor system offers many benefits including higher insulated values and lower air leakage, protected by a 1000 micron vinyl cladding.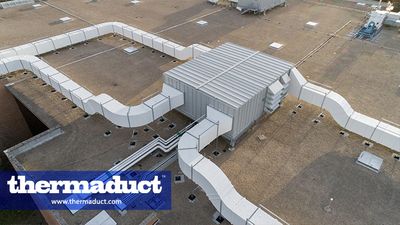 Thermaduct Outdoor Ductwork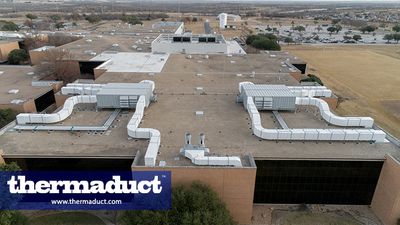 Exterior Insulated Duct System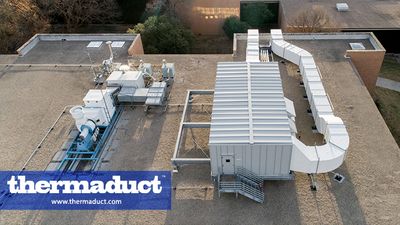 Pre-Insulated Rooftop Duct System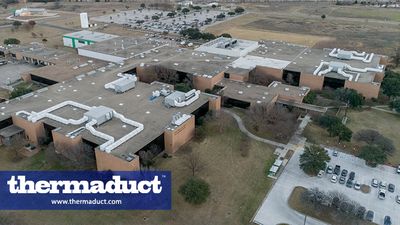 High Efficiency Outdoor Ductwork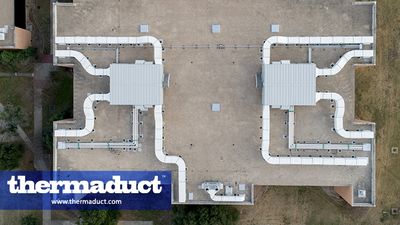 University Outdoor Ductwork
Pre-Insulated Phenolic Thermaduct System

As energy codes push the required insulation values higher and higher, the need for better outdoor duct solutions is growing. Thermaduct products are designed to meet the needs of outdoor applications with a high level of energy and installation efficiency.

Low air leakage, IAQ duct solutions increase the energy efficiency and health of your building. Thermaduct is here to help. Our indoor products are lightweight solutions that reduce installation weight by over 70%.